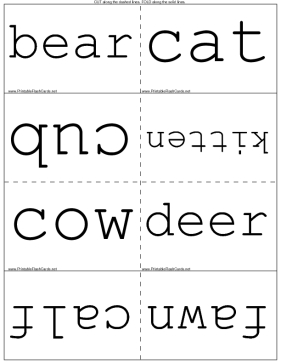 Animal babies flash cards
Children can learn which baby animals belong to which mature animals.
There are 16 flash cards in this set (4 pages to print.)
To use:
1. Print out the cards.
2. Cut along the dashed lines.
3. Fold along the solid lines.
My safe download promise
. Downloads are subject to this site's
term of use
.





This set of flash cards belongs to these categories:
early_childhood
Sample flash cards in this set:
Front: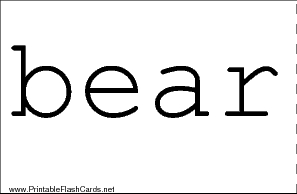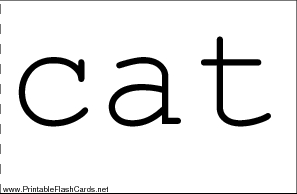 Back: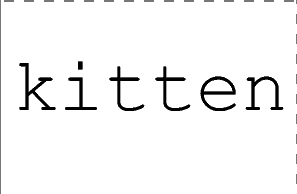 This set includes the following cards:
| Questions | Answers |
| --- | --- |
| bear | cub |
| cat | kitten |
| cow | calf |
| deer | fawn |
| dog | puppy |
| duck | duckling |
| elephant | calf |
| frog | tadpole |
| goat | kid |
| goose | gosling |
| horse | foal or filly |
| kangaroo | joey |
| penguin | chick |
| pig | piglet |
| shark | pup |
| swan | cygnet |