Area and Perimeter Formulas flash cards
These flash cards cover the area and perimeter formulas for several common shapes.
There are 12 flash cards in this set (2 pages to print.)
To use:
1. Print out the cards.
2. Cut along the dashed lines.
3. Fold along the solid lines.
My safe download promise
. Downloads are subject to this site's
term of use
.



Sample flash cards in this set:
Front: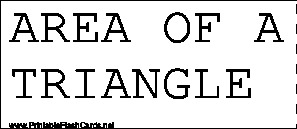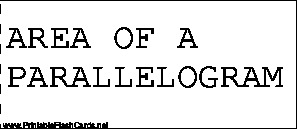 Back: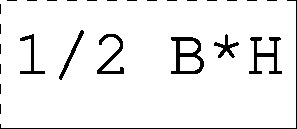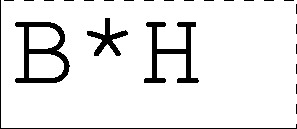 This set includes the following cards:
| Questions | Answers |
| --- | --- |
| AREA OF A TRIANGLE | 1/2 B*H |
| AREA OF A PARALLELOGRAM | B*H |
| AREA OF A CIRCLE | PI*R^2 |
| AREA OF A TRAPEZOID | 1/2*H*(B1+B2) |
| AREA OF A RECTANGLE | L*W |
| AREA OF A SQUARE | A*A (SIDE LENGTH SQUARED) |
| PERIMETER OF TRIANGLE | ADD UP ALL THE SIDES |
| PERIMETER OF PARALLELOGRAM | 2A+2B |
| PERIMETER OF A CIRCLE (CIRCUMFERENCE) | 2*PI*R |
| PERIMETER OF A TRAPEZOID | ADD ALL SIDES UP |
| PERIMETER OF A RECTANGLE | 2L+2W |
| PERIMETER OF A SQUARE | 4S |