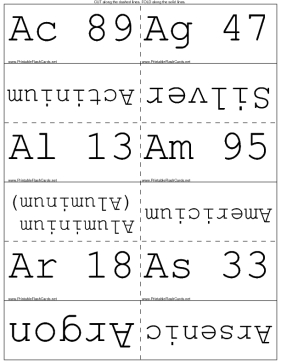 Chemical Symbols and Atomic Numbers flash cards
Use these flash cards to quiz yourself on chemical symbols (with atomic numbers) and their respective elements.
There are 118 flash cards in this set (20 pages to print.)
To use:
1. Print out the cards.
2. Cut along the dashed lines.
3. Fold along the solid lines.
My safe download promise
. Downloads are subject to this site's
term of use
.






Sample flash cards in this set:
Front: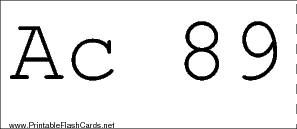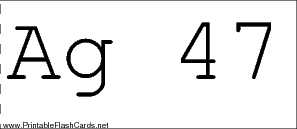 Back: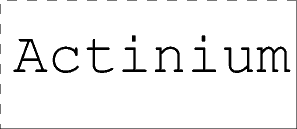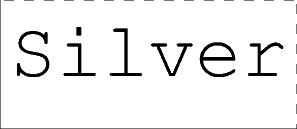 This set includes the following cards:
| Questions | Answers |
| --- | --- |
| Ac 89 | Actinium |
| Ag 47 | Silver |
| Al 13 | Aluminium (Aluminum) |
| Am 95 | Americium |
| Ar 18 | Argon |
| As 33 | Arsenic |
| At 85 | Astatine |
| Au 79 | Gold |
| B 5 | Boron |
| Ba 56 | Barium |
| Be 4 | Beryllium |
| Bh 107 | Bohrium |
| Bi 83 | Bismuth |
| Bk 97 | Berkelium |
| Br 35 | Bromine |
| C 6 | Carbon |
| Ca 20 | Calcium |
| Cd 48 | Cadmium |
| Ce 58 | Cerium |
| Cf 98 | Californium |
| Cl 17 | Chlorine |
| Cm 96 | Curium |
| Cn 112 | Copernicium |
| Co 27 | Cobalt |
| Cr 24 | Chromium |
| Cs 55 | Caesium (Cesium) |
| Cu 29 | Copper |
| Db 105 | Dubnium |
| Ds 110 | Darmstadtium |
| Dy 66 | Dysprosium |
| Er 68 | Erbium |
| Es 99 | Einsteinium |
| Eu 63 | Europium |
| F 9 | Fluorine |
| Fe 26 | Iron |
| Fm 100 | Fermium |
| Fr 87 | Francium |
| Ga 31 | Gallium |
| Gd 64 | Gadolinium |
| Ge 32 | Germanium |
| H 1 | Hydrogen |
| He 2 | Helium |
| Hf 72 | Hafnium |
| Hg 80 | Mercury |
| Ho 67 | Holmium |
| Hs 108 | Hassium |
| I 53 | Iodine |
| In 49 | Indium |
| Ir 77 | Iridium |
| K 19 | Potassium (Kalium) |
| Kr 36 | Krypton |
| La 57 | Lanthanum |
| Li 3 | Lithium |
| Lr 103 | Lawrencium |
| Lu 71 | Lutetium |
| Md 101 | Mendelevium |
| Mg 12 | Magnesium |
| Mn 25 | Manganese |
| Mo 42 | Molybdenum |
| Mt 109 | Meitnerium |
| N 7 | Nitrogen |
| Na 11 | Sodium |
| Nb 41 | Niobium |
| Nd 60 | Neodymium |
| Ne 10 | Neon |
| Ni 28 | Nickel |
| No 102 | Nobelium |
| Np 93 | Neptunium |
| O 8 | Oxygen |
| Os 76 | Osmium |
| P 15 | Phosphorus |
| Pa 91 | Protactinium |
| Pb 82 | Lead |
| Pd 46 | Palladium |
| Pm 61 | Promethium |
| Po 84 | Polonium |
| Pr 59 | Praseodymium |
| Pt 78 | Platinum |
| Pu 94 | Plutonium |
| Ra 88 | Radium |
| Rb 37 | Rubidium |
| Re 75 | Rhenium |
| Rf 104 | Rutherfordium |
| Rg 111 | Roentgenium |
| Rh 45 | Rhodium |
| Rn 86 | Radon |
| Ru 44 | Ruthenium |
| S 16 | Sulfur (Sulphur) |
| Sb 51 | Antimony |
| Sc 21 | Scandium |
| Se 34 | Selenium |
| Sg 106 | Seaborgium |
| Si 14 | Silicon |
| Sm 62 | Samarium |
| Sn 50 | Tin |
| Sr 38 | Strontium |
| Ta 73 | Tantalum |
| Tb 65 | Terbium |
| Tc 43 | Technetium |
| Te 52 | Tellurium |
| Th 90 | Thorium |
| Ti 22 | Titanium |
| Tl 81 | Thallium |
| Tm 69 | Thulium |
| U 92 | Uranium |
| Uuh 116 | Ununhexium |
| Uuo 118 | Ununoctium |
| Uup 115 | Ununpentium |
| Uuq 114 | Ununquadium |
| Uus 117 | Ununseptium |
| Uut 113 | Ununtrium |
| V 23 | Vanadium |
| W 74 | Tungsten |
| Xe 54 | Xenon |
| Y 39 | Yttrium |
| Yb 70 | Ytterbium |
| Zn 30 | Zinc |
| Zr 40 | Zirconium |