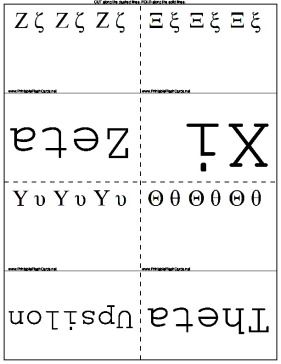 Greek Alphabet flash cards
Learn the Greek alphabet with these printable language flash cards.
There are 24 flash cards in this set (6 pages to print.)
To use:
1. Print out the cards.
2. Cut along the dashed lines.
3. Fold along the solid lines.
My safe download promise
. Downloads are subject to this site's
term of use
.







Sample flash cards in this set:
Front: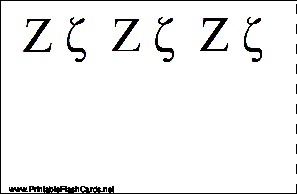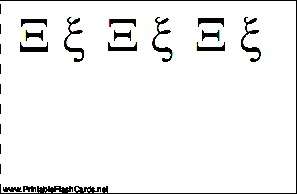 Back: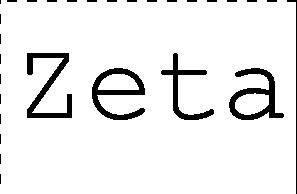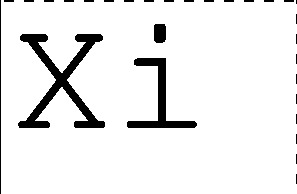 This set includes the following cards:
| Questions | Answers |
| --- | --- |
| (Image) | Zeta |
| (Image) | Xi |
| (Image) | Upsilon |
| (Image) | Theta |
| (Image) | Tau |
| (Image) | Sigma |
| (Image) | Rho |
| (Image) | Psi |
| (Image) | Pi |
| (Image) | Phi |
| (Image) | Omicron |
| (Image) | Omega |
| (Image) | Nu |
| (Image) | Mu |
| (Image) | Lambda |
| (Image) | Kappa |
| (Image) | Iota |
| (Image) | Gamma |
| (Image) | Eta |
| (Image) | Epsilon |
| (Image) | Delta |
| (Image) | Chi |
| (Image) | Beta |
| (Image) | Alpha |