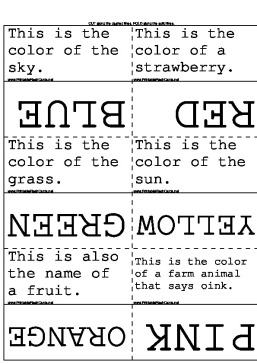 Identifying Colors flash cards
Help children identify different colors with these printable preschool flash cards.
There are 12 flash cards in this set (2 pages to print.)
To use:
1. Print out the cards.
2. Cut along the dashed lines.
3. Fold along the solid lines.
My safe download promise
. Downloads are subject to this site's
term of use
.



This set of flash cards belongs to these categories:
early_childhood
Sample flash cards in this set:
Front: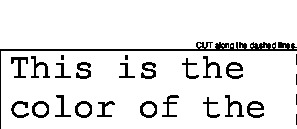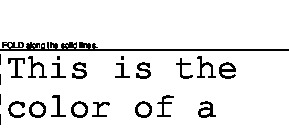 Back: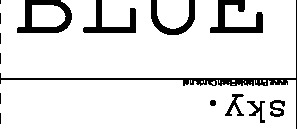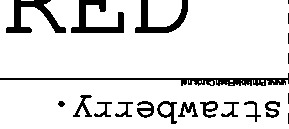 This set includes the following cards:
| Questions | Answers |
| --- | --- |
| This is the color of the sky. | BLUE |
| This is the color of a strawberry. | RED |
| This is the color of the grass. | GREEN |
| This is the color of the sun. | YELLOW |
| This is also the name of a fruit. | ORANGE |
| This is the color of a farm animal that says oink. | PINK |
| Violets and lavender are this color. | PURPLE |
| This is the color of chocolate. | BROWN |
| This is the color of a bat. | BLACK |
| This is the color of an elephant. | GREY |
| This is the color of snow. | WHITE |
| This is the color of a royal crown. | GOLD |