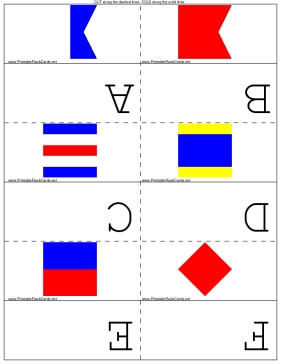 Maritime Flags flash cards
Memorize the letter meanings of international maritime signal flags, used for ship-to-ship communications at sea.
There are 26 flash cards in this set (5 pages to print.)
To use:
1. Print out the cards.
2. Cut along the dashed lines.
3. Fold along the solid lines.
My safe download promise
. Downloads are subject to this site's
term of use
.






Sample flash cards in this set:
Front: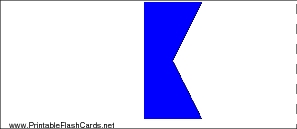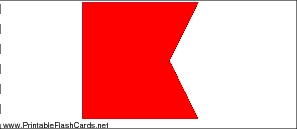 Back: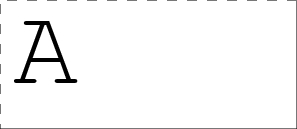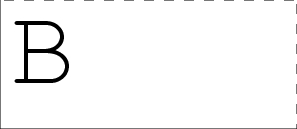 This set includes the following cards:
| Questions | Answers |
| --- | --- |
| (Image) | A |
| (Image) | B |
| (Image) | C |
| (Image) | D |
| (Image) | E |
| (Image) | F |
| (Image) | G |
| (Image) | H |
| (Image) | I |
| (Image) | J |
| (Image) | K |
| (Image) | L |
| (Image) | M |
| (Image) | N |
| (Image) | O |
| (Image) | P |
| (Image) | Q |
| (Image) | R |
| (Image) | S |
| (Image) | T |
| (Image) | U |
| (Image) | V |
| (Image) | W |
| (Image) | X |
| (Image) | Y |
| (Image) | Z |