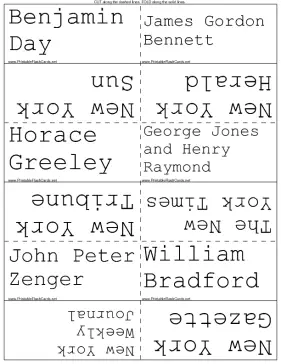 New York Newspaper Publishers and Founders flash cards
Memorize the names of the founders and publishers of New York City's first newspapers, for journalism school, with these flashcards.
There are 7 flash cards in this set (2 pages to print.)
To use:
1. Print out the cards.
2. Cut along the dashed lines.
3. Fold along the solid lines.
My safe download promise
. Downloads are subject to this site's
term of use
.



Sample flash cards in this set:
Front: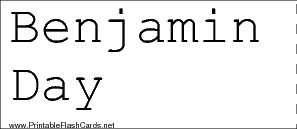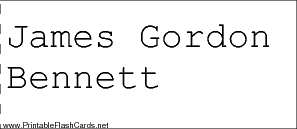 Back: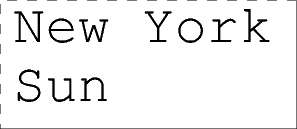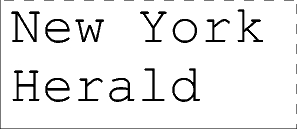 This set includes the following cards:
| Questions | Answers |
| --- | --- |
| Benjamin Day | New York Sun |
| James Gordon Bennett | New York Herald |
| Horace Greeley | New York Tribune |
| George Jones and Henry Raymond | The New York Times |
| John Peter Zenger | New York Weekly Journal |
| William Bradford | New York Gazette |
| Henry Jarvis Raymond | The New-York Daily Times |