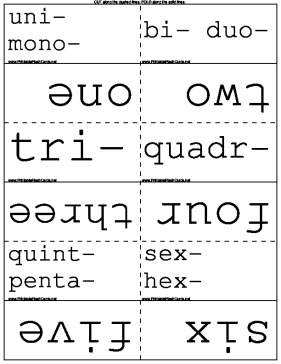 Number Prefixes flash cards
Understanding science terminology can be tough, but knowing common prefixes can really help. If you learn these number prefixes, your ability to decode complex terminology will improve.
There are 12 flash cards in this set (2 pages to print.)
To use:
1. Print out the cards.
2. Cut along the dashed lines.
3. Fold along the solid lines.
My safe download promise
. Downloads are subject to this site's
term of use
.



Sample flash cards in this set:
Front: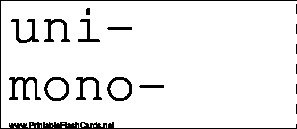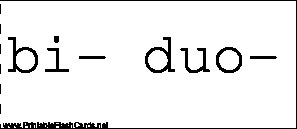 Back: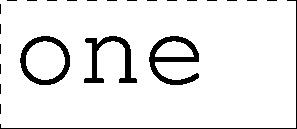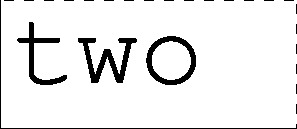 This set includes the following cards:
| Questions | Answers |
| --- | --- |
| uni- mono- | one |
| bi- duo- | two |
| tri- | three |
| quadr- | four |
| quint- penta- | five |
| sex- hex- | six |
| sept- hept- | seven |
| octo- | eight |
| novem- | nine |
| dec(a)- deka- | ten |
| cent- hecto- | hundred |
| milli- kilo- | thousand |