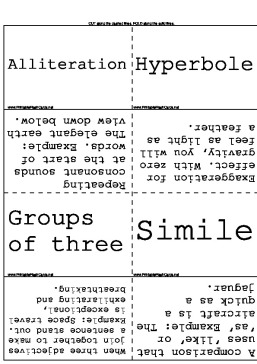 Persuasion and Rhetoric flash cards
Learn about literary tricks for tone, style, and atmosphere with these printable English language flash cards.
There are 6 flash cards in this set (2 pages to print.)
To use:
1. Print out the cards.
2. Cut along the dashed lines.
3. Fold along the solid lines.
My safe download promise
. Downloads are subject to this site's
term of use
.



Sample flash cards in this set:
Front: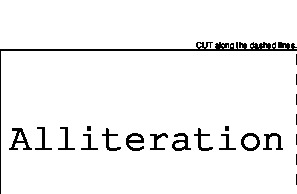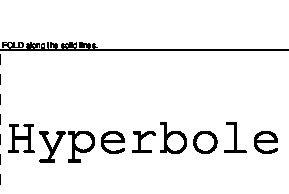 Back: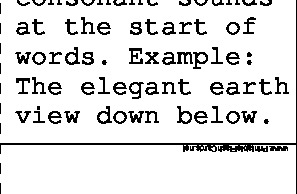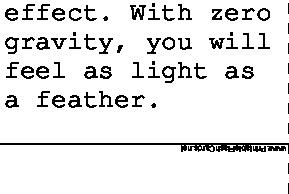 This set includes the following cards:
| Questions | Answers |
| --- | --- |
| Alliteration | Repeating consonant sounds at the start of words. Example: The elegant earth view down below. |
| Hyperbole | Exaggeration for effect. With zero gravity, you will feel as light as a feather. |
| Groups of three | When three adjectives join together to make a sentence stand out. Example: Space travel is exceptional, exhilarating and breathtaking. |
| Simile | A comparison that uses 'like' or 'as' Example: The aircraft is a quick as a jaguar. |
| Personal Pronouns | The use of we, you, our to make it feel directed at the reader. |
| Exclamation mark | To show someone is exclaiming or shouting. Example: See you up there! |