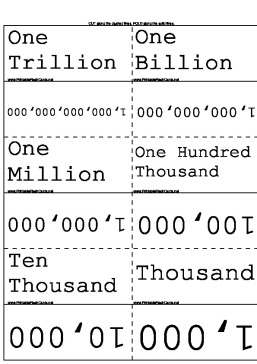 Place Value flash cards
These printable math flash cards address place value in whole positive numbers.
There are 9 flash cards in this set (2 pages to print.)
You can also download this word list for free in DOC or PDF format at Teachers Pritnables.net
To use:
1. Print out the cards.
2. Cut along the dashed lines.
3. Fold along the solid lines.
My safe download promise
. Downloads are subject to this site's
term of use
.



Sample flash cards in this set:
Front: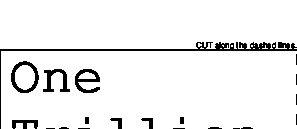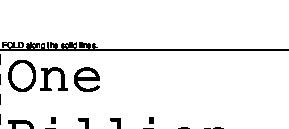 Back: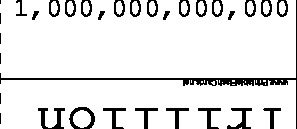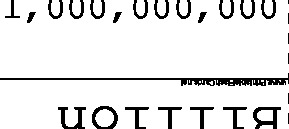 This set includes the following cards:
| Questions | Answers |
| --- | --- |
| One Trillion | 1,000,000,000,000 |
| One Billion | 1,000,000,000 |
| One Million | 1,000,000 |
| One Hundred Thousand | 100,000 |
| Ten Thousand | 10,000 |
| Thousand | 1,000 |
| Hundred | 100 |
| Tens | 10 |
| One | 1 |