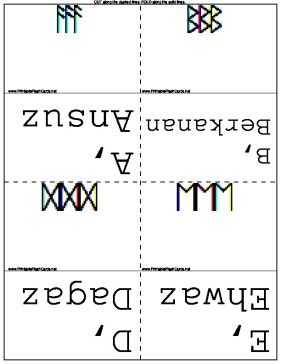 Runic Alphabet flash cards
The runes in these printable language flash cards are the Norwegian alphabet from ancient Viking times.
There are 24 flash cards in this set (6 pages to print.)
To use:
1. Print out the cards.
2. Cut along the dashed lines.
3. Fold along the solid lines.
My safe download promise
. Downloads are subject to this site's
term of use
.






Sample flash cards in this set:
Front: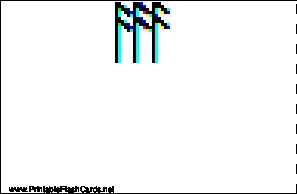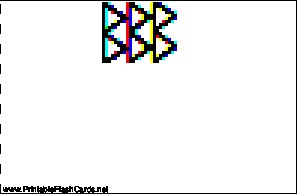 Back: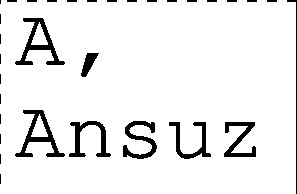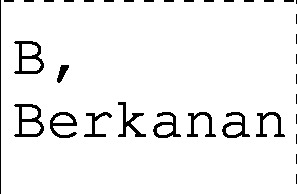 This set includes the following cards:
| Questions | Answers |
| --- | --- |
| (Image) | A, Ansuz |
| (Image) | B, Berkanan |
| (Image) | D, Dagaz |
| (Image) | E, Ehwaz |
| (Image) | F, Fehu |
| (Image) | G, Gebō |
| (Image) | H, Hagalaz |
| (Image) | I, īsaz |
| (Image) | J, Jēra- |
| (Image) | K, Kaunan |
| (Image) | L, Laguz |
| (Image) | M, Mannaz |
| (Image) | N, Naudiz |
| (Image) | O, ōþala- |
| (Image) | P, Perþ- |
| (Image) | R, Raidō |
| (Image) | S, Sōwilō |
| (Image) | T, Teiwaz |
| (Image) | U, ūruz |
| (Image) | W, Wunjō |
| (Image) | Z, Algiz |
| (Image) | æ, Iwaz |
| (Image) | ŋ, Ingwaz |
| (Image) | þ, þurisaz |