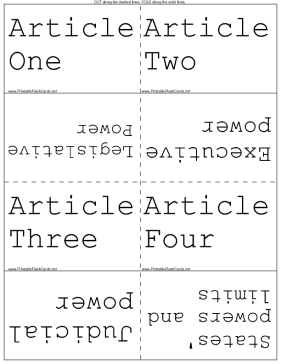 Topics of Articles of the Constitution flash cards
Match the articles of the Constitution with the subjects they address.
There are 4 flash cards in this set (1 page to print.)
To use:
1. Print out the cards.
2. Cut along the dashed lines.
3. Fold along the solid lines.
My safe download promise
. Downloads are subject to this site's
term of use
.

Sample flash cards in this set:
Front: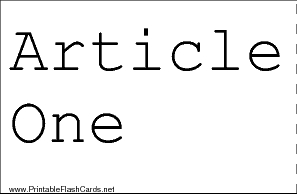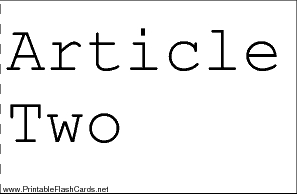 Back: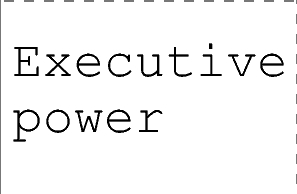 This set includes the following cards:
| Questions | Answers |
| --- | --- |
| Article One | Legislative Power |
| Article Two | Executive power |
| Article Three | Judicial power |
| Article Four | States' powers and limits |