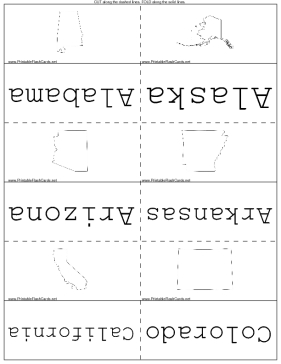 U.S. State Shapes flash cards
You can learn the shapes of the 50 U.S. states (plus Washington D.C.) outside of the context of a map, with these flash cards.
There are 51 flash cards in this set (9 pages to print.)
To use:
1. Print out the cards.
2. Cut along the dashed lines.
3. Fold along the solid lines.
My safe download promise
. Downloads are subject to this site's
term of use
.












Sample flash cards in this set:
Front: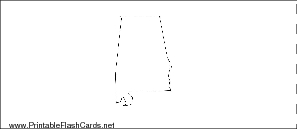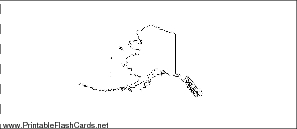 Back: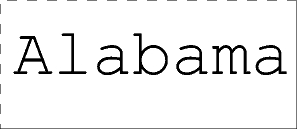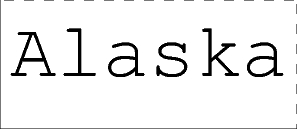 This set includes the following cards:
| Questions | Answers |
| --- | --- |
| (Image) | Alabama |
| (Image) | Alaska |
| (Image) | Arizona |
| (Image) | Arkansas |
| (Image) | California |
| (Image) | Colorado |
| (Image) | Connecticut |
| (Image) | Delaware |
| (Image) | Florida |
| (Image) | Georgia |
| (Image) | Hawaii |
| (Image) | Idaho |
| (Image) | Illinois |
| (Image) | Indiana |
| (Image) | Iowa |
| (Image) | Kansas |
| (Image) | Kentucky |
| (Image) | Louisiana |
| (Image) | Maine |
| (Image) | Maryland |
| (Image) | Massachusetts |
| (Image) | Michigan |
| (Image) | Minnesota |
| (Image) | Mississippi |
| (Image) | Missouri |
| (Image) | Montana |
| (Image) | Nebraska |
| (Image) | Nevada |
| (Image) | New Hampshire |
| (Image) | New Jersey |
| (Image) | New Mexico |
| (Image) | New York |
| (Image) | North Carolina |
| (Image) | North Dakota |
| (Image) | Ohio |
| (Image) | Oklahoma |
| (Image) | Oregon |
| (Image) | Pennsylvania |
| (Image) | Rhode Island |
| (Image) | South Carolina |
| (Image) | South Dakota |
| (Image) | Tennessee |
| (Image) | Texas |
| (Image) | Utah |
| (Image) | Vermont |
| (Image) | Virginia |
| (Image) | Washington |
| (Image) | West Virginia |
| (Image) | Wisconsin |
| (Image) | Wyoming |
| (Image) | Washington, D.C. |