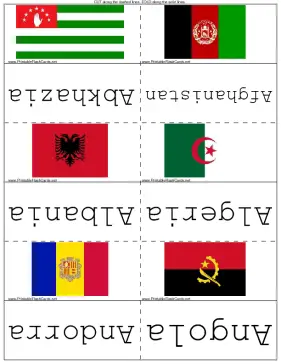 World Flags flash cards
Know the flags of the world: Learn this set of flash cards and you'll be able to identify the flags of every major country and territory in the world.
There are 199 flash cards in this set (34 pages to print.)
To use:
1. Print out the cards.
2. Cut along the dashed lines.
3. Fold along the solid lines.
My safe download promise
. Downloads are subject to this site's
term of use
.













Sample flash cards in this set:
Front: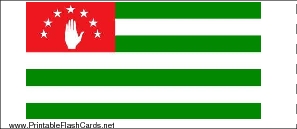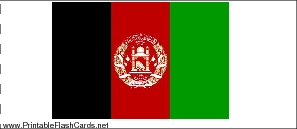 Back: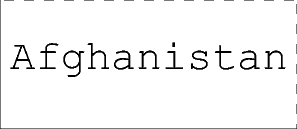 This set includes the following cards:
| Questions | Answers |
| --- | --- |
| (Image) | Abkhazia |
| (Image) | Afghanistan |
| (Image) | Albania |
| (Image) | Algeria |
| (Image) | Andorra |
| (Image) | Angola |
| (Image) | Antigua and Barbuda |
| (Image) | Argentina |
| (Image) | Armenia |
| (Image) | Australia |
| (Image) | Austria |
| (Image) | Azerbaijan |
| (Image) | Bahamas |
| (Image) | Bahrain |
| (Image) | Bangladesh |
| (Image) | Barbados |
| (Image) | Belarus |
| (Image) | Belgium |
| (Image) | Belize |
| (Image) | Benin |
| (Image) | Bhutan |
| (Image) | Bolivia |
| (Image) | Bosnia and Herzegovina |
| (Image) | Botswana |
| (Image) | Brazil |
| (Image) | Brunei |
| (Image) | Bulgaria |
| (Image) | Burkina Faso |
| (Image) | Burundi |
| (Image) | Cambodia |
| (Image) | Cameroon |
| (Image) | Canada |
| (Image) | Cape Verde |
| (Image) | Central African Republic |
| (Image) | Chad |
| (Image) | Chile |
| (Image) | Colombia |
| (Image) | Comoros |
| (Image) | Costa Rica |
| (Image) | Croatia |
| (Image) | Cuba |
| (Image) | Cyprus |
| (Image) | Czech Republic |
| (Image) | Democratic Republic of the Congo |
| (Image) | Denmark |
| (Image) | Djibouti |
| (Image) | Dominica |
| (Image) | Dominican Republic |
| (Image) | East Timor |
| (Image) | Ecuador |
| (Image) | Egypt |
| (Image) | El Salvador |
| (Image) | Equatorial Guinea |
| (Image) | Eritrea |
| (Image) | Estonia |
| (Image) | Ethiopia |
| (Image) | Federal States of Micronesia |
| (Image) | Fiji |
| (Image) | Finland |
| (Image) | France |
| (Image) | Gabon |
| (Image) | Georgia |
| (Image) | Germany |
| (Image) | Greece |
| (Image) | Guinea-Bissau |
| (Image) | Guinea |
| (Image) | Guyana |
| (Image) | Haiti |
| (Image) | Honduras |
| (Image) | Hungary |
| (Image) | Iceland |
| (Image) | India |
| (Image) | Indonesia |
| (Image) | Iran |
| (Image) | Iraq |
| (Image) | Ireland |
| (Image) | Israel |
| (Image) | Italy |
| (Image) | Ivory Coast |
| (Image) | Jamaica |
| (Image) | Japan |
| (Image) | Jordan |
| (Image) | Kazakhstan |
| (Image) | Kenya |
| (Image) | Kiribati |
| (Image) | Kosovo |
| (Image) | Kuwait |
| (Image) | Kyrgyzstan |
| (Image) | Laos |
| (Image) | Latvia |
| (Image) | Lebanon |
| (Image) | Lesotho |
| (Image) | Liberia |
| (Image) | Libya |
| (Image) | Liechtenstein |
| (Image) | Lithuania |
| (Image) | Luxembourg |
| (Image) | Macedonia |
| (Image) | Madagascar |
| (Image) | Malawi |
| (Image) | Malaysia |
| (Image) | Maldives |
| (Image) | Mali |
| (Image) | Malta |
| (Image) | Marshall Islands |
| (Image) | Mauritania |
| (Image) | Mauritius |
| (Image) | Mexico |
| (Image) | Moldova |
| (Image) | Monaco |
| (Image) | Mongolia |
| (Image) | Montenegro |
| (Image) | Morocco |
| (Image) | Mozambique |
| (Image) | Myanmar |
| (Image) | Nagorno-Karabakh |
| (Image) | Namibia |
| (Image) | Nauru |
| (Image) | Nepal |
| (Image) | Netherlands |
| (Image) | New Zealand |
| (Image) | Nicaragua |
| (Image) | Niger |
| (Image) | Nigeria |
| (Image) | North Korea |
| (Image) | Northern Cyprus |
| (Image) | Norway |
| (Image) | Oman |
| (Image) | Pakistan |
| (Image) | Palau |
| (Image) | Palestine |
| (Image) | Panama |
| (Image) | Papua New Guinea |
| (Image) | Paraguay |
| (Image) | Peoples Republic of China |
| (Image) | Peru |
| (Image) | Philippines |
| (Image) | Poland |
| (Image) | Portugal |
| (Image) | Qatar |
| (Image) | Republic of the Congo |
| (Image) | Romania |
| (Image) | Russia |
| (Image) | Rwanda |
| (Image) | Sahrawi Arab Democratic Republic |
| (Image) | Saint Kitts and Nevis |
| (Image) | Saint Lucia |
| (Image) | Saint Vincent and the Grenadines |
| (Image) | Samoa |
| (Image) | San Marino |
| (Image) | Sao Tome and Principe |
| (Image) | Saudi Arabia |
| (Image) | Senegal |
| (Image) | Serbia |
| (Image) | Seychelles |
| (Image) | Sierra Leone |
| (Image) | Singapore |
| (Image) | Slovakia |
| (Image) | Slovenia |
| (Image) | Solomon Islands |
| (Image) | Somalia |
| (Image) | Somaliland |
| (Image) | South Africa |
| (Image) | South Korea |
| (Image) | South Ossetia |
| (Image) | Spain |
| (Image) | Sri Lanka |
| (Image) | Sudan |
| (Image) | Suriname |
| (Image) | Eswatini |
| (Image) | Sweden |
| (Image) | Switzerland |
| (Image) | Syria |
| (Image) | Taiwan |
| (Image) | Tajikistan |
| (Image) | Tanzania |
| (Image) | Thailand |
| (Image) | Togo |
| (Image) | Tonga |
| (Image) | Transnistria |
| (Image) | Trinidad and Tobago |
| (Image) | Tunisia |
| (Image) | Turkey |
| (Image) | Turkmenistan |
| (Image) | Tuvalu |
| (Image) | Uganda |
| (Image) | Ukraine |
| (Image) | United Arab Emirates |
| (Image) | United Kingdom |
| (Image) | United States |
| (Image) | Uruguay |
| (Image) | Uzbekistan |
| (Image) | Vanuatu |
| (Image) | Vatican City |
| (Image) | Venezuela |
| (Image) | Vietnam |
| (Image) | Yemen |
| (Image) | Zambia |
| (Image) | Zimbabwe |